BELEVING: Een etherische en onwereldse schoonheid die je kunt transporteren naar de wonderwereld van elfen en waternimfen. Ideaal om weg te dromen in een onzichtbare natuur van verfijndheid. En toch is het ook een geur voor jongens en mannen.
GEUR: Iris Goud is de lotus van het Westen. Een geur met zowel aarde als licht componenten – verbindt hemel en aarde. Gedistingeerd en rustig.
Lees hier het artikel: Orris: the world's rarest perfume ingredient
Orris: The world's rarest perfume ingredient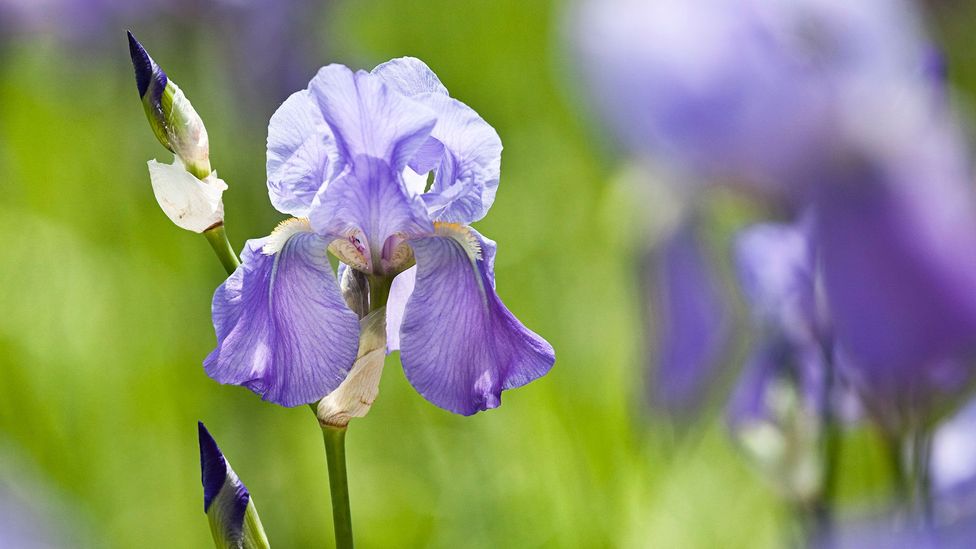 Orris is a floral scent: versatile, tenacious and slightly feminine. Its incredible potency means that only a few drops of distilled orris absolute are needed, fanning the top notes of a perfume's composition or flavouring botanical spirits like gin. But the language of smell, like the practice of perfumery itself, is often obscure. What, exactly, makes orris' aroma so enchanting?
Perfumes are derived from countless natural materials – woods and mosses, resins and balsams, grasses and spices, flowers and animal by-products – many of which have been used for thousands of years. While perfumery is an ancient art, its aromatic qualities were not formally classified until the 20th Century; suddenly, a mysterious fragrance like orris could be described according to its key olfactory characteristics. Though these descriptions will only ever approximate the true scents they describe, perfume accords help us understand what distinguishes one note from another:
Citrus: light, fresh bouquets such as orange, bergamot, neroli and tangerine
Fougère: recalls damp green spaces and scented forests such as juniper, lavender or pine
Aromatic: herbal notes that exude a piquant quality, like thyme, sage and rosemary, as well as tea leaves
Floral: succulent aromas such as jasmine, tuberose, gardenia, phlox and honeysuckle
Woody: variously austere or tarry in scent, these include cedar, fir, oud, palo santo, neem and vetiver
Oriental: vanilla, patchouli, cinnamon and myrrh
Amber: a golden resin derived from desert plants with warm, sweet notes
Chypre: a leathery, lingering profile most commonly found in oak moss, as well as lichens, bamboo and buxus
With advances in extraction, more modern perfume variations have also emerged, such as ozone (a clean, androgynous smell), gourmand (scents with edible or dessert-like qualities) and green (vegetal, sharp scents). Changes in consumer taste have given rise to stranger varieties still, including brick, vinyl, lava, asphalt, rain, gunpowder and mushroom.
Throughout history, orris, however, has often played a role in fragrance, managing to enter compositions as wide-ranging as light eaux de cologne and as intoxicating as the white floral scent of a highly concentrated parfum.